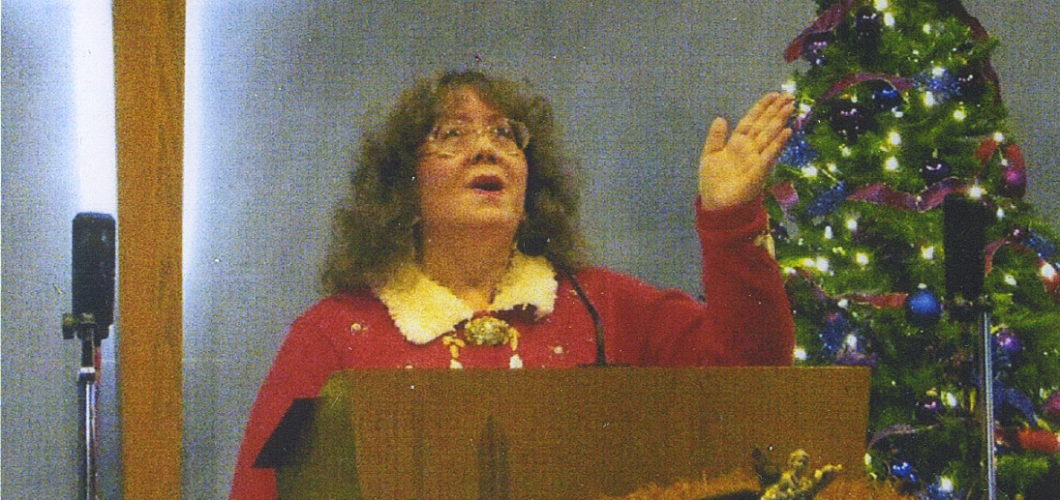 Jean's Testimony (1956 – 2015)
I was born 43 minutes after my twin on Dec 20, 1956 in Minneapolis, MN. Mom needed blood during my birth and an uncle donated his. I've always been acutely aware that a blood gift was necessary for life. On Oct. 17, 1971 I gave my life to Jesus Christ. My life was altered on an altar of grace. In outlining my coming to Christ, I'd like to spell out the acronym "advent":
"…In essence, I desire to serve the Lord in whatever capacity He brings forth.  I understand the opportunity as well as the responsibility in being a licensed minister.  I know that the call of God is on my life and I have no other goal in life than to serve my Savior…."
– A portion of Jean's letter to the Evangelistic Missionary Fellowship (EMF)  Ordination Committee on June 3, 1980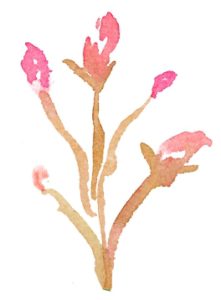 Tributes to Jean
Dennis Babcock
Palm Tree Productions
Triple Expresso, Inc..
Former Board President – Alcoholics Victorious
I knew Jean for over 30 years. She was a dear friend, a colleague, a prayer warrior and a solid sister-in-the-Lord. I never witnessed her getting ruffled, no matter the challenges of the day. She was grounded in the Word of God and constantly seeking the Lord's guidance…and His provision.  She had an uncanny connection with the Spirit with regard to our friendship. I lovingly called her "Radar Jean". There would often be weeks or even months when we didn't talk, but I always knew she was praying for me.  At just the right moment I would get a voice mail, email or, more likely, a little card…always a Scripture and a reminder…"thinking of you, praying for you, love you.  God loves you and will never leave you." Jean was an excellent example of "a friend."
Rev. Dennis Barnett
Living Springs Wesleyan Church 
Minister,  Wesleyan Church
International Students Ministries
Pastor Jean Halvorson was a godly woman of prayer God used. Like John Wesley, she was a person of One Book, God's inspired Word, the canon of the Old and New Testaments. God brought individuals to Christ under her ministry.  Some were baptized and families and
individuals came into membership at Living Springs Wesleyan Church. She was second-to-none in knowing and handling the Word of God, and feeding and caring for His flock.  Our
denomination and district was the richer for welcoming her to come under our banner through the ordination process to pastor Living Springs Church.
Rev Simon Risk
Visitation Pastor, Emmanuel Christian Center
Former Visitation Pastor, Soul's Harbor
Former Missionary to Beirut, Lebanon
I met Jean many years ago when I was the associate pastor @ Soul's Harbor in the early 1970s.  Jean was a volunteer on the churches' visitation ministry.  I used to have a service and she took over the service  when I left for Lebanon in 1973.  In 1983 I returned and I recommended she take my place in the visitation ministry.  She pastored Majesty Tabernacle in Minneapolis for 15 years and now Living Springs Wesleyan in Spring Lake Park, MN.  She was a very conscientious pastor. She adored and studied God's Word.  She was so faithful to the Lord.  She studied the Greek and Hebrew texts of the Bible to teach her flock. She was waiting for the Coming of the Lord. "The time of my departure is at hand. I have kept the faith."
Edward Buchanan, Ph.D.
Professor Emeritus-SE Baptist Theology Seminary
Former instructor at Calvary Bible College
I first met Jean 30 years ago as a student at Calvary Bible College in downtown Minneapolis. She took several of my classes in Bible and one of the biblical languages.  I remember her well as one who was eager to learn.  She put forth the extra effort that was needed to become an effective minister of the gospel.  She worked hard to demonstrate the importance of 2 Tim. 3:16-17, "All Scripture is breathed out by God and profitable for teaching, for reproof, for correction, and for training in righteousness, that the man of God may be competent, equipped for every good work" ESV.  She fulfilled that along with her studies.  She had a heart for ministry. Since that time, my wife and I moved to North Carolina in 1993.  We had the opportunity to follow Rev. Halvorson in her ministry.  She has been a faithful follower of Christ.  She has helped many persons in her church and beyond to deepen their love and commitment to our Lord and Savior Jesus Christ. On one of our trips to Minnesota, we had the privilege of meeting her for dinner.  She shared with us some of the wonderful experiences which she has had over the years in her ministry for Christ.  She clearly followed the advice of the apostle Paul to Timothy from 2 Tim. 4: 1-2, "I charge you in the presence of God and of Christ Jesus, who is to judge the living and the dead, and by His appearing and His kingdom, preach the word, be ready in season and out of season; reprove, rebuke, and exhort, with complete patience and teaching."ESV. It is with a deep sense of sorrow that we learned of her untimely passing.  She will be deeply missed, particularly by those who have been encouraged and impacted by her ministry.  She will be missed by all of us who have lost a friend, mentor and pastor. At the present time, she is receiving her reward from the Lord whom she loved and served.  I am reminded of the passage of Scripture from Hebrews 6:10a, "For God is not so unjust as to overlook your work and the love that you showed for His sake in serving the saints." ESV.
Jo Anne Lyon
General Superintendent  Emeritus – Wesleyan Church International
On behalf of the entire Wesleyan Church, I want to express our extreme gratitude for the years of service and faithful ministry Rev. Halvorson gave to the Kingdom of God through The Wesleyan Church. She touched the lives of untold numbers of people and transformed churches and communities through her diligence. Among her many ministry investments, Pastor Jean started Majesty Tabernacle in 1981 and served as pastor of Living Springs Wesleyan Church in Spring Lake Park, MN. I could always expect words of encouragement from her when I arrived on the camp grounds for District Conference. Members of the Living Springs Church consistently told how she came to the church as their pastor at the right time. Literally her gift of encouragement was repeated through them to others. Today we celebrate the perfection of Pastor Jean. May we, like her, seek to be "made new" every day we live. John 14: "Do not let your hearts be troubled. Trust in God; trust also in me. You know the place where I am going." Jean says the same to us today to calm our troubled hearts.