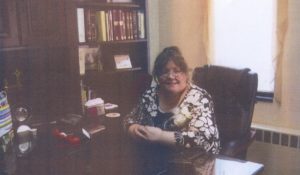 If you are looking for someone to speak with about your spiritual needs, or have a question you would like answered, please contact one of the groups below in your area.
For those who have not made a commitment to Christ or those who have strayed, the following is a prayer to follow, written by Rev. Jean Halvorson:
Dear Heavenly Father,
I am a sinner.  There is nothing I can do to work for or earn eternal life.  My sins (name them if you want to) are in the way of a relationship with You, Lord.  I acknowledge my sinful behavior and repent and turn away from it.  I ask forgiveness from You, Lord, and ask You to cleanse me in the blood of Jesus.  You went to the Cross of Calvary for me; now, help me to live for You every day and to become a disciple of Yours.  Thank You for saving me.  
In Jesus' name, Amen.
---
Below you will find a selection of the many fellowships and organizations that Jean was encouraged by and provided encouragement to.